Lititz Springs Pool
Lititz Springs Pool has a future!
Our treasured community pool might be closed for the season, but it is due to re-open refreshed, renewed, and ready for many more generations to enjoy.
Explore the VISION for a renewed Lititz Springs Pool
GIVE to support the community project
Become a MEMBER of the renewed Lititz recSprings Pool – seasonal pass options coming at the start of 2020!
---
What's in store?
Read here to learn about what's to come:   https://www.townlively.com/pool-renovation-plans-announced/
Take a video tour of the re-imagined modern Lititz Springs Pool: http://lititzrec.com/lititz-springs-pool-community-project/
---
When will reconstruction take place?
In order to not loose an operational season at Lititz Springs Pool, an aggressive reconstruction plan will carry out over just 9 months, beginning in September and (fingers crossed) ending in May 2020!
---
Is there a Capital Campaign?
Yes!  Many community members, organizations, local businesses, and our local municipalities have chosen to re-invest in one of our communities best recreational areas.  We are fortunate, and grateful, for not only this support but for state grant funds to support the project also.  Dollar for dollar, $2 million in grant funds must be matched by local funds to reach the $4.5 million project need.
How can community members get involved?  Tax-deductible donations of any amount can be made to "Lititz Springs Pool Renewal Project", in care of Lititz recCenter, or gifts can be planned for a later date!
The "100 Families Fund" for Lititz Springs Pool is a means for a small number of community members to make a BIG splash for this project!  $1,000 gifts are being made now, or over time, to benefit the pool.  Gifts are made online, by check, or through donations from IRA's, gift annuities and other means.  Interested? Request info JenniferHenry@lititzrec.com or click here for more details.
---
Join the RENEWED Lititz Springs Pool!
In Spring 2020, seasonal memberships will be made available for the newly redesigned and reconstructed Lititz Springs Pool!  Membership details will be available beginning early in 2020, and membership sales are expected to begin in March 2020.
Seasonal pool memberships are an ongoing investment in community recreation – we look forward to welcoming members – of all ages – to Lititz Springs Pool as well as guests from in and around our region.
---
Indoor/Outdoor Pool Jobs – Openings for Summer 2020 and Winter 2019-2020!
Lifeguarding and more… get certified and become a member of our indoor and outdoor aquatics team, with year-round employment opportunities.
---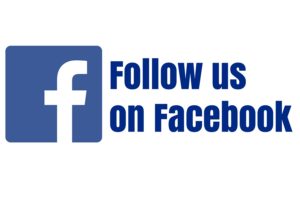 Lititz Springs Pool
201 Maple Street
Lititz, PA  17543
717-626-5096 (Lititz recCenter)
---